Date: November 30 2022, 1:00 PM – 7:00 PM EST
Day: Wednesday
Location: Four Points by Sheraton Toronto Airport 6257 Airport Road Mississauga, ON L4V 1E4 Canada
Welcome to this year's ELO Forum Toronto which will take place on Wednesday, November 30th, at the Four Points by Sheraton Toronto Airport Hotel, 6257 Airport Road. We are excited to have the event "live and in person" once again! Our last live and in person Forum was in 2019. In 2020 and 2021 the Forums were held as hybrid events with people gathering in "watch parties" and connecting online. That approach worked well and it was the best option in the midst of the Covid pandemic. This year, however, we are looking forward to having a community of Christian marketplace and entrepreneurial leaders gather together in person. We have discovered over the years that our supporters want to meet people "face to face" from throughout the Christian business and leadership community.
A Reunion of the Community
This year's Forum is an opportunity to reunite a community that has had limited interaction for the past few years due to the pandemic.
We provide a platform for conversation and mutual learning. It's not only learning from panelists, but from fellow attendees as well.
Attendees will have the opportunity to be engaged in discussions with speakers, table mates, and other attendees.
The "magic" will happen at the Forum—it's through the experience, the on-site learning, and the spontaneous interaction during the breaks by the coffee station.
What's New?
The Forum will incorporate more and varied voices from the podium. We are integrating panel discussions to address the theme of the Forum. They will each consist of 2-4 panelists that represent marketplace leaders from across the community.
We will incorporate time for table discussion and engagement with panelists and speakers. This will allow attendees to connect with their table mates in addition to connecting with others during the breaks.
If you are unable to attend in-person, there is an option to view a livestream of the event through Vimeo.
—- For all the details about our Toronto Forum, visit our website HERE —-
Speakers & Panelists
We also have an exciting lineup of speakers. See below for our current roster. Speakers and panelists will continue to be added here as they are confirmed. Please continue to check back for updates!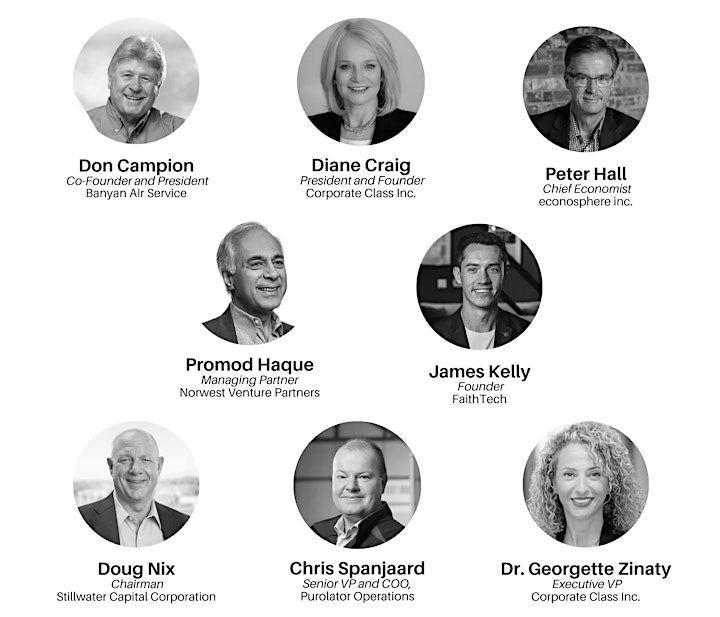 Thank You To Our Sponsors!